Posted On 09/22/2017 | Last Updates On 09/22/2017 | admin
Andy Zach Reviews, By and For
Greetings, faithful blog followers! And you are the faithful who have stuck with me through my two-week hiatus. Before I get to my Andy Zach Reviews, let me explain my absence: I've been busy promoting other authors on my Facebook page:

So that's where I've been and what I've been doing. Now, about those reviews.
Andy Zach Reviews – Reviews For My Undead Mother-in-law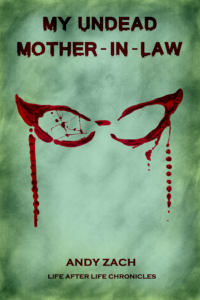 In time order, this one's first: (Click here)
But to save clicks, here it is:
This is the kind of mother-in-law we all need–one who can take over a flock of zombie turkeys by tearing the lead turkey into bite-sized pieces. This is just as good as "Zombie Turkeys," folks! Andy Zack is an amazing author! Hope he writes another story soon!
Andy Zach Reviews: Reviews by Andy Part 1
I reviewed Creating Memories by Jacqueline Gillam Fairchild. (Click here)
Jackie's a fellow author I know. Here's the review (Click here):
Take three lonely elderly ladies, add a ditzy young woman from a New York advertising firm, and a Californian race car driver, mix in some magic and put them all in a remote, Midwestern town. POW! Romantic, funny entertainment for everyone.

I categorize this book as romantic, comedic fantasy because it has a little magic from Scotland. There are several laugh-out-loud scenes in here, as well as funny one-liners.

Beach reading? Yes! Fun read on a snowy night? Yes!. The novel goes down fast and easy, like a slice of rum cake.
Andy Zach Reviews: Reviews by Andy Part 2
I also reviewed volume 2 of this romantic fantasy trilogy:
You will enjoy more romantic comedy in 'Grand Memories'! The three elderly, magical, aunties, Clara, Bertie, and Blanchie go to the Grand Hotel on Mackinac Island for a mystery dinner theater set in the 1920s. They can't resist helping and interfering in the life of Coco, Blanchie's granddaughter. The aunties get her away from her sweatshop job in Los Angeles and give her a complete wardrobe of haute couture, 20s style. They fly her to the Grand Hotel and she dazzles everyone–especially a certain attractive young man.
But the course of true love never runs smooth. An attempted murder during the mystery play leads to a mystery within the mystery. The Aunties' magic goes astray. People do the unexpected. And you laugh through the whole thing.
If you like your romance mixed with magic and laughter, this is the book for you!
Andy Zach Reviews: Two More For My Undead Mother-in-law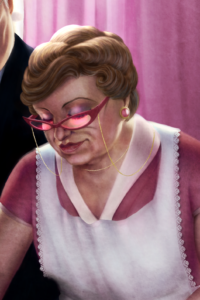 I am a huge zombie fan, I had thought the genre had worked itself out for a while and then I read this book. I think I have been scarred for life! I foresee months if not years of counseling in my future.

Not everyone is going to like every book, you know what that's all right. Maybe they don't understand the book. If you want to envision hordes of undead animals attacking the evil… sorry I don't do spoilers. Think of a slightly sardonic look on life and you will be getting close.

While reading this book I was reminded of a visionary work of Cinema, "Polterygiest: Night of the Chicken Dead" a great movie by Troma Entertainment. Do yourself a favor check out this book.
And finally, I got this review: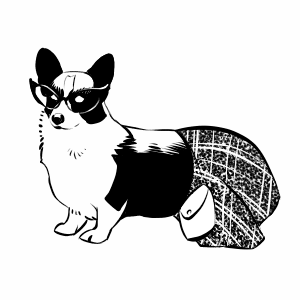 Who hasn't had mother in law issues? Well, what if your mother in law was a zombie?

And yet our hero is a zombie avenging evil with her zombie turkeys, bulls, and corgis–all under her command.

Hilarious and heart warming at the same time. The perfect wedding shower gift for the new bride. Curl up with Andy Zach's laugh out loud yet poignant newest novel and leave your troubles behind.

I guarantee you'll be amerced! This should be on the big screen! And if you haven't read his debut novel Zombie Turkeys, well, what are you waiting for? Don't bring cranberry sauce this thanksgiving dinner, bring Zombie Turkeys! They'll fight over it! Can't wait for Andy's next adventure!

Jacqueline Gillam Fairchild–author Estate of Mind, The Scrap Book Trilogy
That's it for now!  See you soon–not two weeks this time!
No Replies