Posted On 07/26/2017 | Last Updates On 07/26/2017 | admin
This will make you laugh  – if you do this!
Zombie Turkeys – the only comic paranormal urban fantasy – will make you laugh. But only if you do this one thing.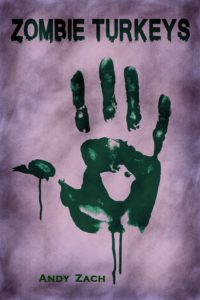 Quick! Click the picture above of the zombie turkey and download Zombie Turkeys for free from Kindle on Amazon! The offer ends TOMORROW!
Tired of the same old zombie books, TV, and movies? Try Zombie Turkeys before you lose the chance at a free book!
Turkeys are funny, but not scary. Zombies are scary but not funny. Have both with Zombie Turkeys.
Oh, and if you like romance, there are three romances within the book.
Get it now, before it's too late! CLICK HERE!
Wait One Minute – Prove Zombie Turkeys will make you laugh
No problem! I've got tons of proof Zombies Turkeys will make you laugh. First, let's start here:
Not enough? Are you barely smiling? How about this next video?
Do you want more? I have more funny videos, like the third Zombie Turkeys excerpt following:
Maybe you're interested in my next book
Zombie Turkeys is just volume 1 of the Life After Life Chronicles. Volume 2 is My Undead Mother-in-law, availabe on Kindle right now: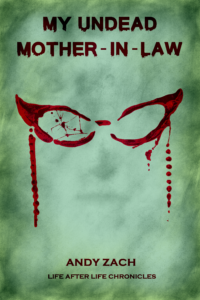 If you want the print edition, click on the back cover below: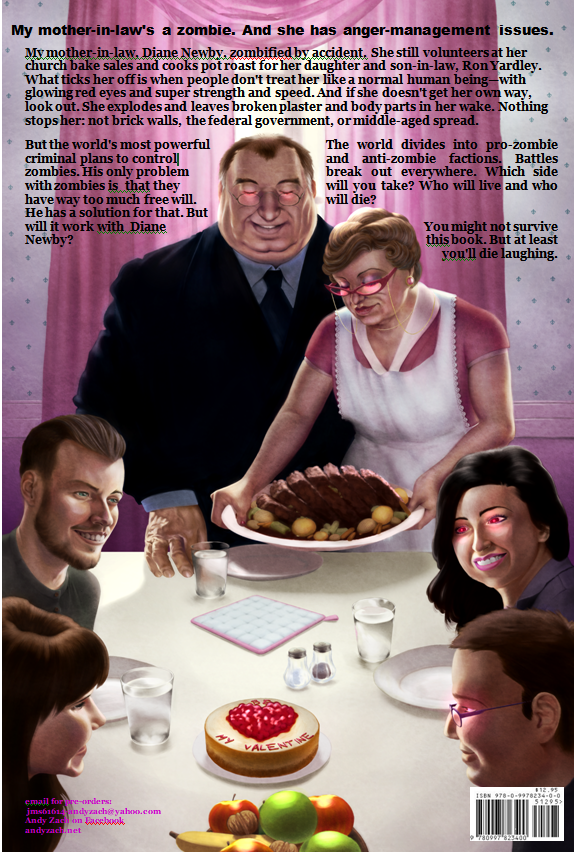 Here's Andy Reading My Undead Mother-in-law
Do You Have Any Other Wonderful Books?
Yes! But they're works in process.
First, there's volume 3 of Life After Life Chronicles, named Paranormal Patriots. We continue the saga of zombies in the world against them.
Next, there's the audio edition of Zombie Turkeys. If you liked me reading excerpts, just imagine the whole book read aloud with professional recording equipment. The mind boggles.
Finally, there is the upcoming first issue of the Zombie Turkeys Graphic Novel. I know it seems too good to be true, but it may be here by October!
Don't miss a single news item! Become a subscriber now to our newsletter! CLICK FOR LAUGHS!
That's all for now!
No Replies