Posted On 07/25/2017 | Last Updates On 07/25/2017 | admin
Two Free Books, Two Ways, Only 3 Days Left
No, I haven't lost my mind. You can get Two Free Books, today, in exchange for two clicks.
The first click is on the Zombie Turkeys Free Kindle promotion below. Just download it now: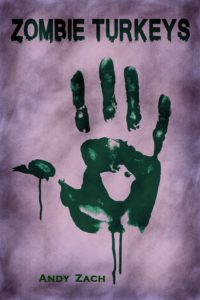 The second click you need to get a free ebook copy of My Undead Mother-in-law is below. After clicking, fill in your email address to send me an email agreeing to review My Undead Mother-in-law. I'll send you a copy of My Undead Mother-in-law and also add you to our mailing list.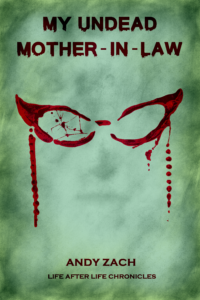 Here's Another Way to Get Two Free Books
If you don't want to review and you don't want e-books, but free paperbacks, I've got you covered!
Simply join me in our weekly newsletter and you'll be automatically entered in our monthly drawing. Aside from paperback copies of Zombie Turkeys and My Undead Mother-in-law, we'll also offer copies of the first Zombie Turkeys audiobook and the Zombie Turkeys graphic novel issue 1.
Didn't you know we had a Zombie Turkeys graphic novel? Check out the next section.
You Can Get A Free Copy of the Zombie Turkeys Graphic Novel, Issue 1
Here is the cover: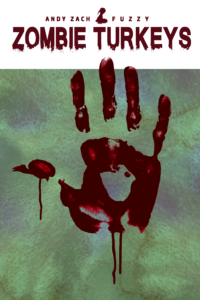 Then we have the first two pages: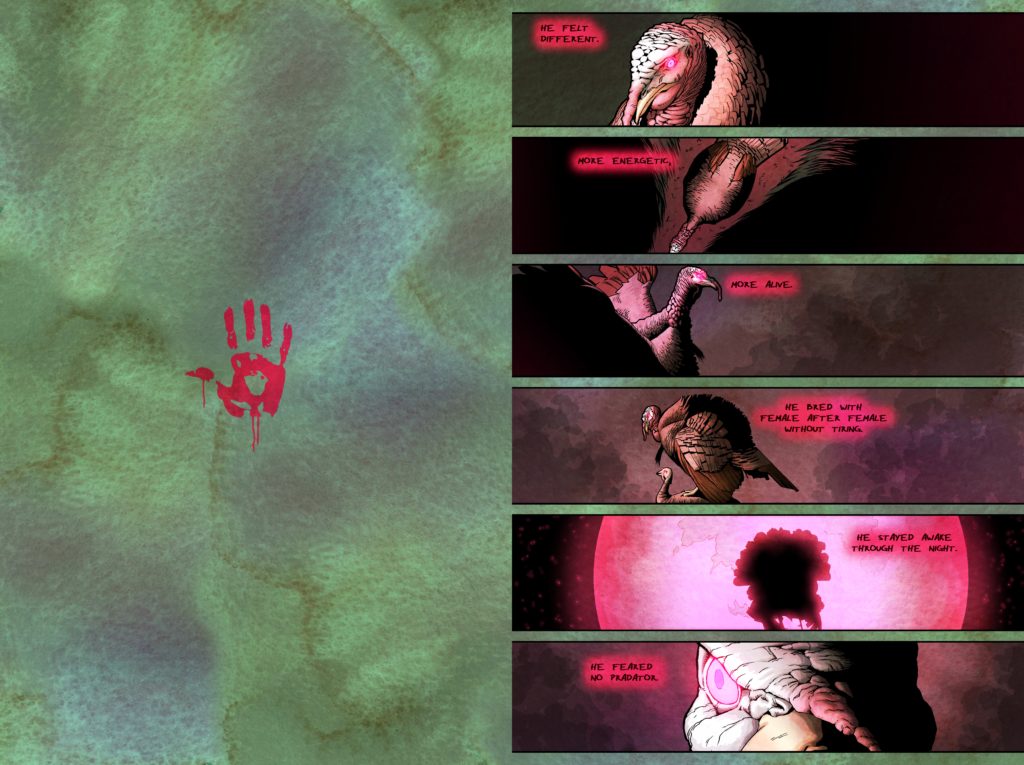 Next, we have pages three and four of the graphic novel.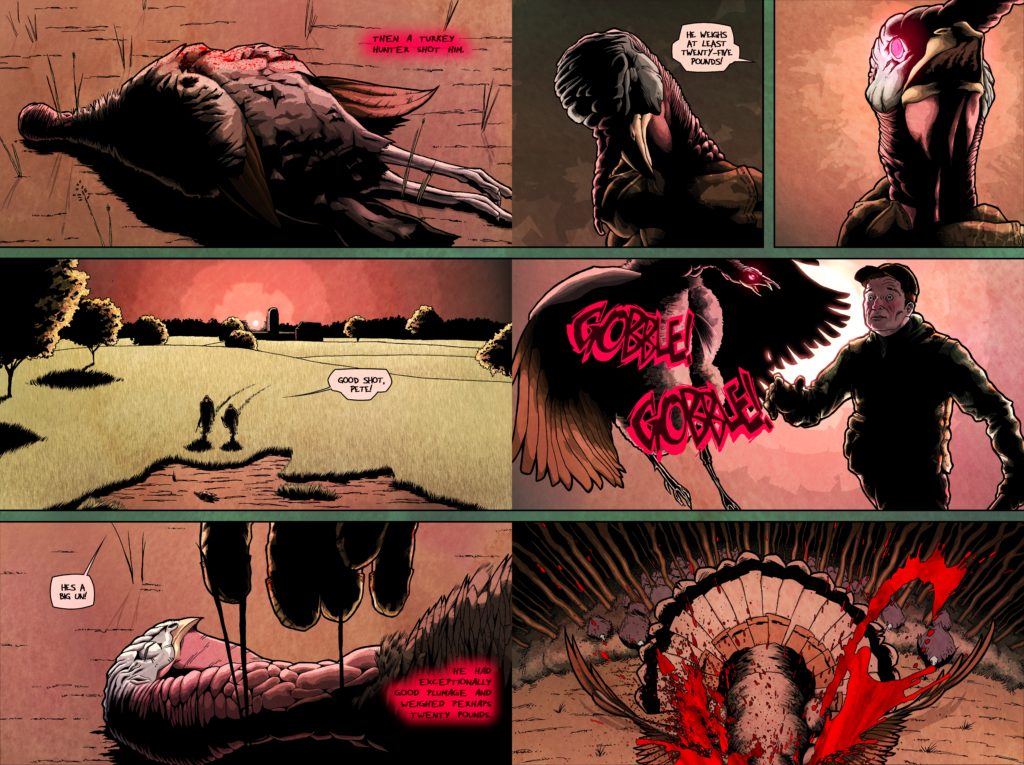 Finally, pages five and six are here: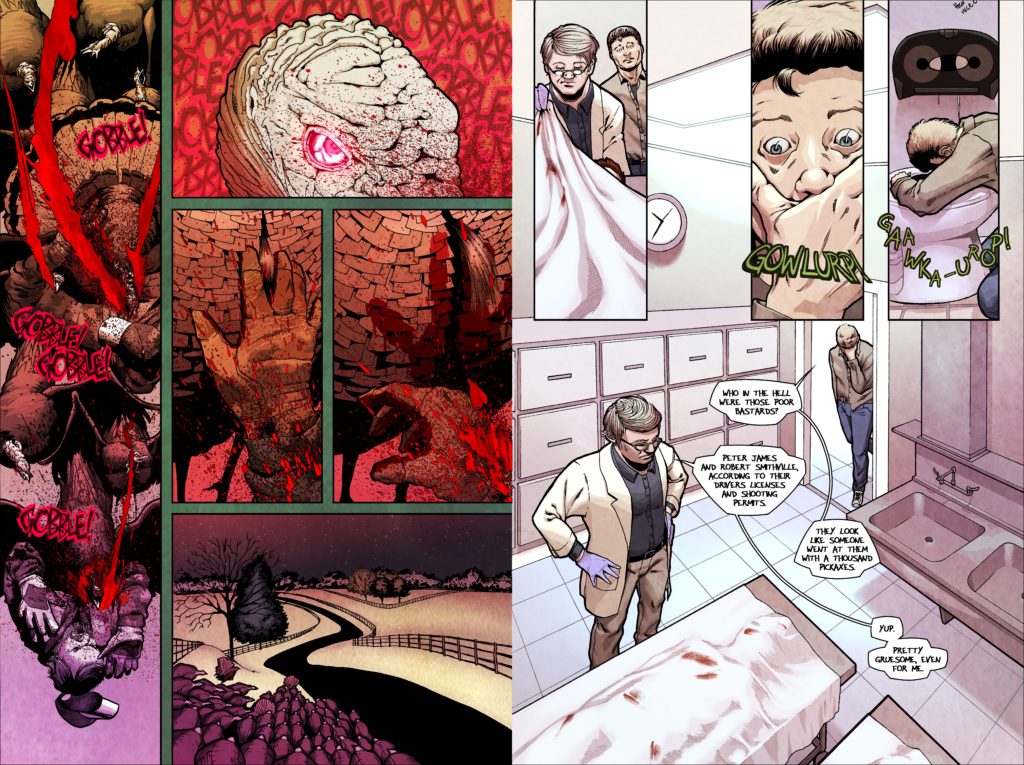 The Zombie Turkeys Production Schedule
In August, we'll be creating the first issue of the Zombie Turkeys graphic novel.
In September, I'll be producing the audiobook version of Zombie Turkeys.
My goal is to have both available to my subscribers first by October. If you win the monthly drawing, you can select one. Otherwise, you'll have the first chance to buy them, offered on the newsletter before the general public.
To close, here's a taste of the audiobook:
No Replies