Posted On 03/16/2017 | Last Updates On 03/16/2017 | admin
Free Newsletter, Books, Gifts – Learn How Here
"You've got to be kidding. How can I get a free newsletter, books, gifts?" you ask.
Let me tell you in this blog post.
First, the free books. Yes, you have a choice of multiple books. Zombie Turkeys is one of them.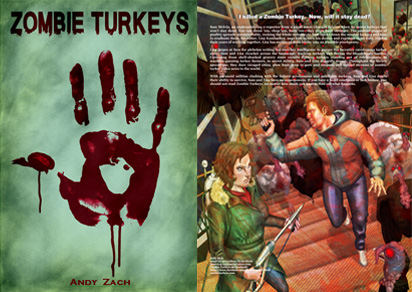 Actually Zombie Turkeys is two of the free books. We also offer Zombie Turkeys audio book as a second gift. Your choice.
The third free book is My Undead Mother-in-law. You can read about it here: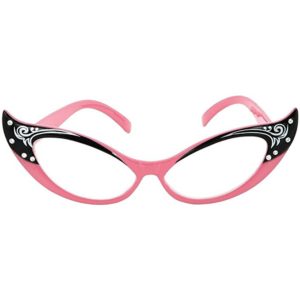 Here Are The Free Newsletter Details
On to the newsletter portion of this free newsletter, books, gifts blog post. I realized I've never provided an index to my free Zombie Turkeys Newsletter, You can subscribe here.  Here's the first newsletter.
Volume 1 (That mean the first year of the newsletter)
Number 1 -Holiday Welcome Newsletter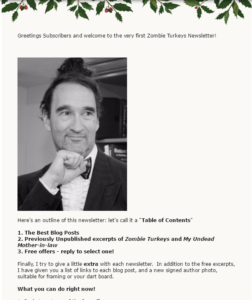 Number 2 – Happy New Year!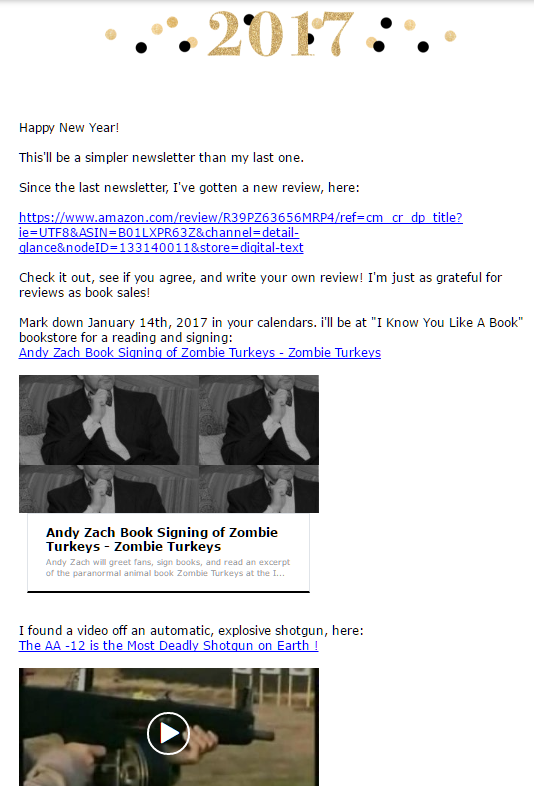 Then we have our snowflake newsletter:
Number 3 – Snowflake Gifts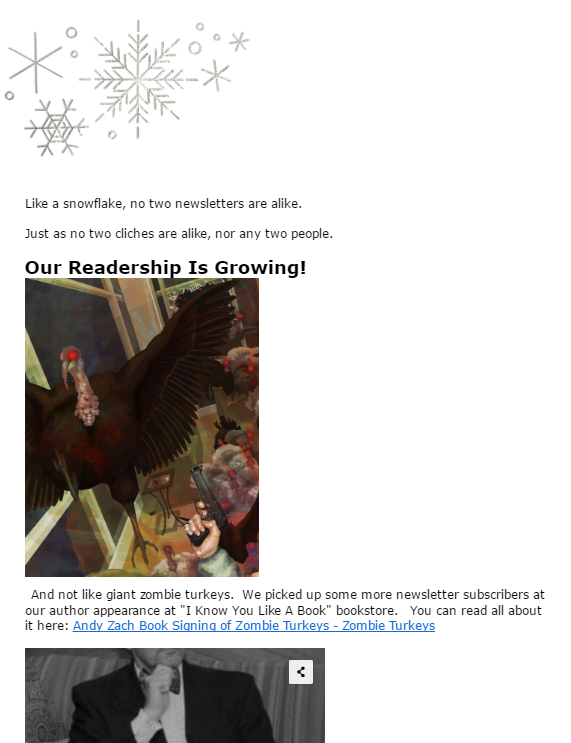 Next, we have:
Newsletter 4 – Heart of Winter and Zombie Turkeys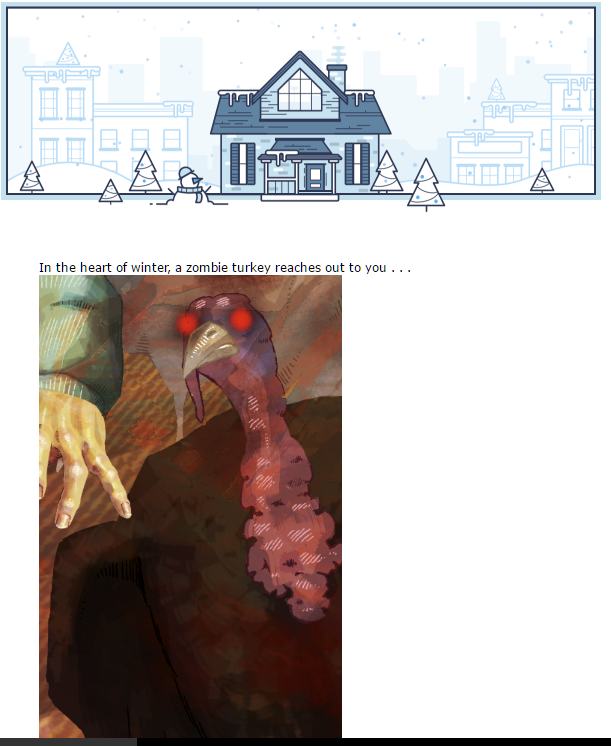 And Now, More Free Newsletters, Books, Gifts
Wait a second! Why do you care? You can get each and all of these newsletter!  How? Just by asking me!
And where are these gifts? And what are they? The gift offers are inside the newsletters to our newsletter subscribers. If you subscribe by clicking here, you become eligible for them.
Continuing our free newsletter index, we have this emergency newsletter next:
Number E – Emergency Announcement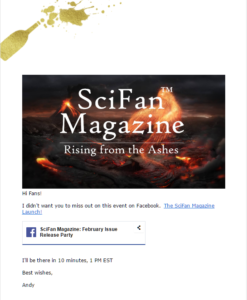 And then:
Newsletter 5 – Superbowl Special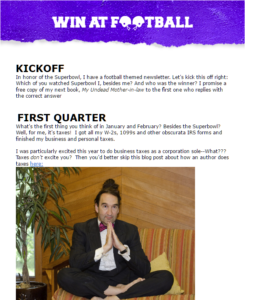 And not to forget this next one:
Newsletter 6 – Valentine's Day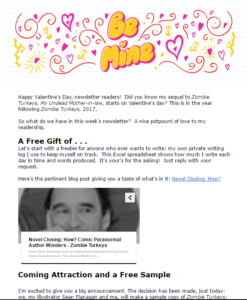 Then we have:
Newsletter 7 – The First Robin Newsletter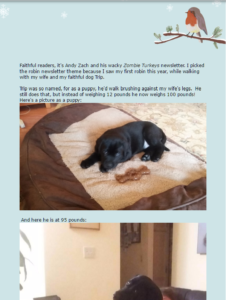 After this we have:
Newsletter 8 – The Celebration!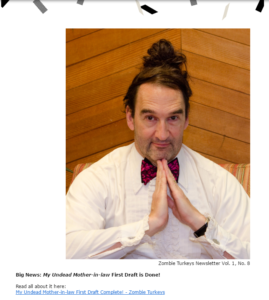 Finally, we have:
Newsletter 9 – Spring Zombie Apocalypse News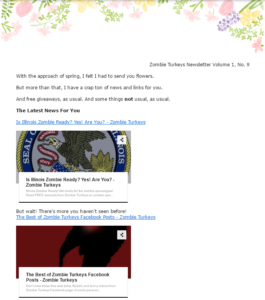 Will You Finally Tell Me, What Are the Gifts?
OK. Now I will tell you the hidden gifts available only to newsletter subscribers.
First, you can get a signed first edition of of Zombie Turkeys graphic novel.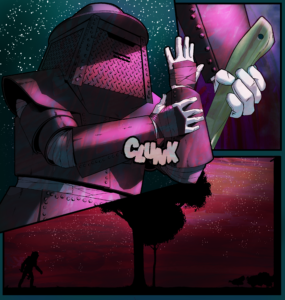 Another image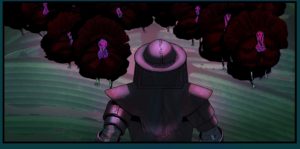 Second, in addition to the free books, mentioned above, we give previews and excerpts.
Third, we also give free spreadsheets which can be used by writers for tracking their novels, income, and expenses.
Finally, you also will get announcements of Andy Zach author appearances on the web and in locations near you.
Oh, I almost forgot: in each newsletter, at the end, are other free newsletters and free books from other fantasy and science fiction authors. We promote each other's newsletters this way.
4 Replies