Posted On 01/12/2017 | Last Updates On 02/03/2017 | admin
"Zombie Turkeys" Novel Review by Dr. Wesley Britton
Zombie Turkeys, the comic urban fantasy novel, by Andy Zach, the foremost paranormal animal author has a new Review by Dr. Wesley Britton.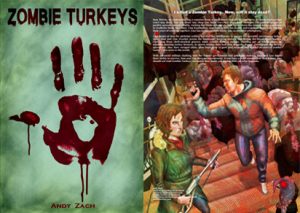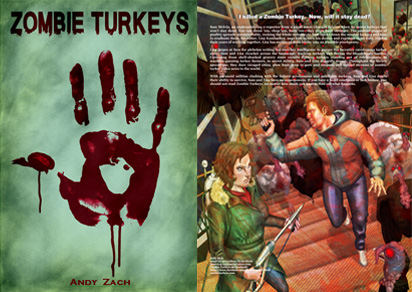 You can read all the books by Dr. Britton on his site here:
And you can read his Zombie Turkeys review here, Book Pleasures
The review starts like this:
The title of Zombie Turkeys signals this urban fantasy is intended to be entertaining, not to be taken seriously, and likely a comic romp. You can guess there's lots of clever twists in the story, and happily the execution is more than what readers might expect.
The yarn is fast-moving from start to finish, opening with the first attack of carnivorous red-eyed wild turkeys very difficult to kill. They can quickly resurrect after death and grow back cut-off limbs. They're led by a tom full of confidence as Zach gives us this tom's perspectives from time to time as he builds his flock into the tens of thousands throughout Illinois and beyond.
About Dr. Wesley Britton
Reviewer Dr. Wesley Britton: Dr. Britton is the author of four books on espionage in literature and the media. Starting in fall 2015, his new four-book science fiction series, The Beta-Earth Chronicles, will debut via BearManor Media. For seven years, he was co-host of online radio's Dave White Presents where he contributed interviews with a host of entertainment insiders. Dr. Britton teaches English at Harrisburg Area Community College. Learn more about Dr. Britton at his WEBSITE.
About Andy Zach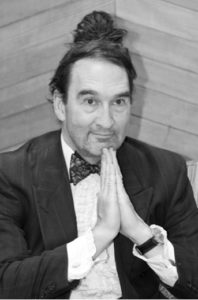 You can read Andy's biography here.  Andy is currently writing the sequel to Zombie Turkeys, My Undead Mother-in-law, which is the second volume of his "Life After Life Chronicles".
3 Replies