Posted On 12/08/2016 | Last Updates On 01/12/2017 | admin
New Comic Urban Fantasy Book Status
I just made progress on new comic urban fantasy novel, "My Undead Mother-in-law"! So far I'm 78% complete on the Week 4 phase. 8 Days remain until the deadline.
This is my sequel to my comic urban fantasy novel "Zombie Turkeys", the second in my "Life After Life Chronicles". In this novel, I portray a normal, healthy, zombie family, and the reactions of the non-zombies to them.
I started writing the fantasy novel on November 1st, for NaNoMo. You can read about it there: Andy Zach NaNoMo Page
Although I missed the goal of 50,000 words in November, I'm plugging along and should finish the first draft in December. That's the secret of writing: keep at it!
"My Undead Mother-in-law" picks up with the aftermath of "Zombie Turkeys". You can read an free  excerpt of my novel on this site"Zombie Turkeys" Excerpt.
Here is a brief summary of My Undead Mother-in-Law:
"Let me tell what what my undead mother-in-law is like: she likes to bake cookies and apple pie. Oh, and she terrorizes her zombie son and daughter-in-law to be for not being married.
Me, I'm Ron Yardly. I married her daughter Karen before she became a zombie. That was a big change in our relationship. Most of the time, she's just like a normal person, with bright red, glowing eyes. But when she loses her temper–look out!
I'm just an internet marketing rep and part time blogger. But I'll tell you the tale of my zombie mother-in-law. Don't flinch."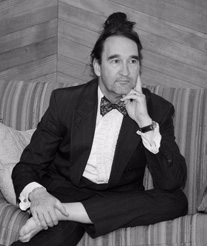 A Final Word:
Merry Christmas to all and a Happy New Year! Finally, here's a new image I haven't shared before: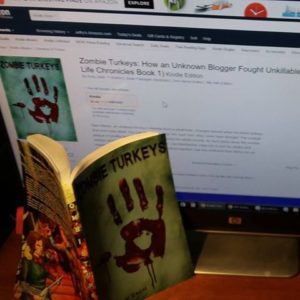 May your holiday season fill you with joy as I felt when I held my first novel in my hands!
No Replies