Posted On 06/22/2017 | Last Updates On 06/22/2017 | admin
When:
August 5, 2017 @ 12:00 pm – 3:00 pm
2017-08-05T12:00:00-05:00
2017-08-05T15:00:00-05:00
Where:
Barnes and Noble
5001 N. Big Hollow Road Peoria
IL 61615
My Undead Mother-in-law Book Launch at Barnes and Noble, Peoria Illinois
She's coming! She's My Undead Mother-in-law and she's the sequel to Zombie Turkeys. The My Undead Mother-in-law book launch will feature Andy Zach at the Barnes and Noble Store in Peoria from 12-3 on August 5th.  He'll sign your books and answer any questions about his Life After Life Chronicles series. Here's a map to the store: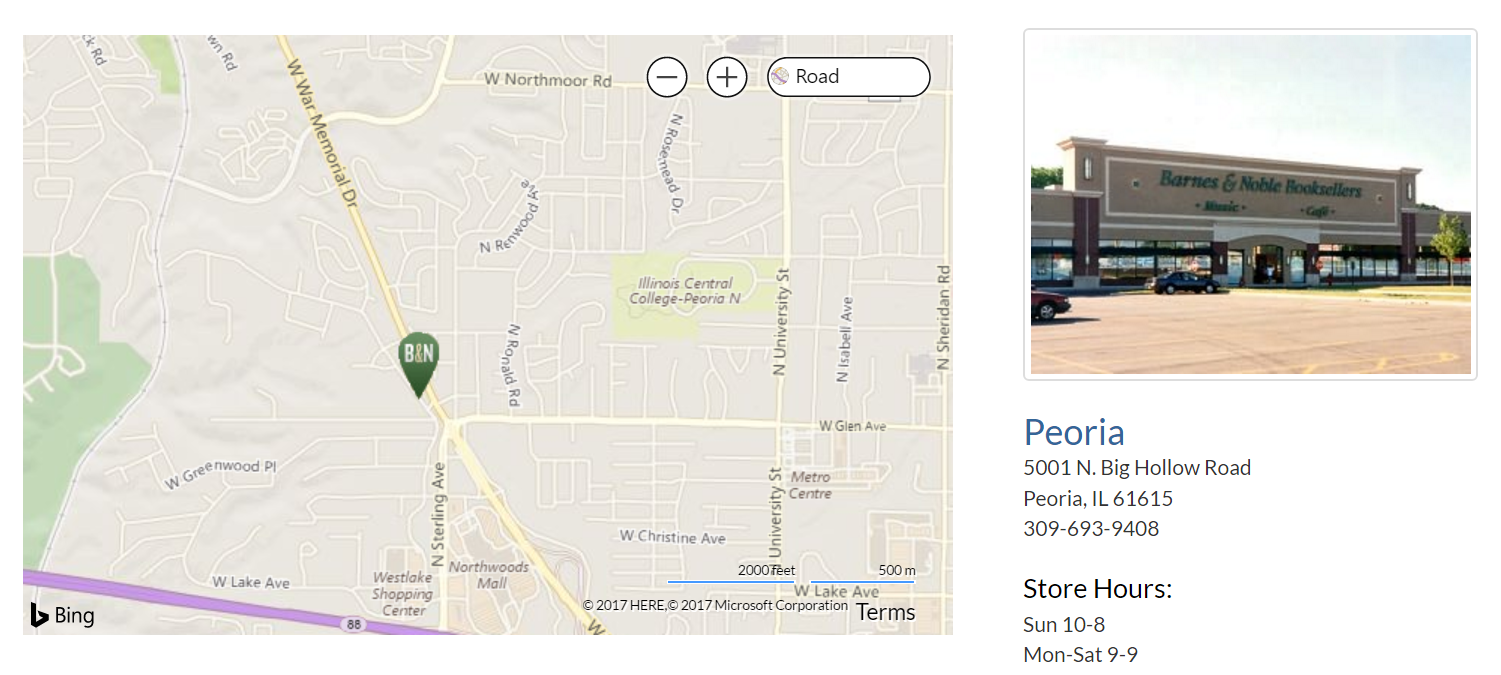 Here's the front cover of the new book by Andy Zach. Click here for my author page on Amazon.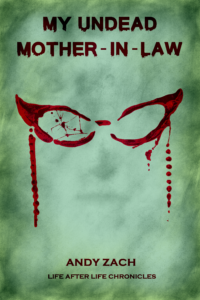 Get an Excerpt of My Undead Mother-in-law Book Launch Now
I probably won't be able to read from my book for my fans at Barnes and Noble, but you can hear an excerpt right here!
More My Undead Mother-in-law Book Launch Goodies
Not only do I have the front cover, I have the preliminary back cover: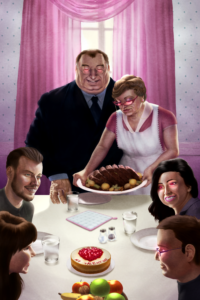 Then, there's also the back cover blurb next:
My mother-in-law's a zombie. And she has anger-management issues.
My dear mother-in-law, Diane Newby, was zombified by accident. That doesn't stop her from volunteering at her church bake sales and cooking pot roast for her daughter and son-in-law, me, Ron Yardley. What ticks her off is when people don't treat her like a normal human being—though with glowing red eyes and super strength and speed, she's hardly normal. And when she doesn't get her own way, look out. She explodes and leaves broken plaster and body parts in her wake.
Now she's taken up the cause of poor oppressed zombies everywhere. She will march for zombie equality until she gets it. Nothing stops her: not brick walls, the federal government, or middle-aged spread. She dominates zombie turkeys and human beings.
But the world's most secret and powerful criminal plans to make money with zombies and to control them. As a billionaire crime boss, he's used to getting his way. His only problem with zombies is that they have way too much free will. He has a solution for that. But will it work with Diane Newby?
The world divides into pro-zombie versus anti-zombie factions. Battles break out everywhere, military and legal. Even blogging in my basement, I barely escape death. Which side will you take? Who will live and who will die?
You might not survive this book. But at least you'll die laughing.
That's all for now!  Keep watching for more!
No Replies