Posted On 08/29/2017 | Last Updates On 08/29/2017 | admin
New Zombie Turkeys Review Paranormal Fantasy
Reading a New Zombie Turkeys Review Paranormal Fantasy book gives me some of my chief joys in life.
You can also read the review on Amazon. Just click on the back cover image below: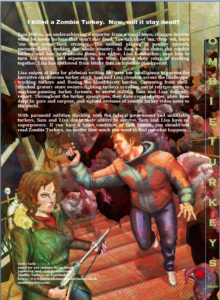 The Next Zombie Turkeys Review Paranormal Fantasy Book
But that's not all the reviews I've gotten recently! Here's another from Goodreads:

I'm so tickled by these reviews, I'm offering you, my faithful readers, a free short story. Click here, enter your email in the subscribe box, hit the button, and I'll send you one.
Or, if you can't stand subscribing to my newsletter, just contact me and I'll personally send you one.  No obligation!
Here's my signature on it!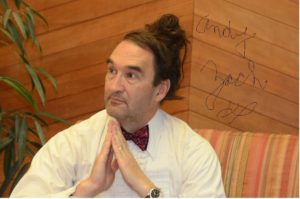 What Else is Going On With Zombie Turkeys?
I have a search for Zombie Turkeys on Google which sends me anything referring to Zombie Turkeys. Look what the Google dragged in!

Then there's this poll. I intend to make my Zombie Turkeys audiobook in September and publish it. I recently found another way of doing an audio book–using a robot to read it.
Let me know what you think!
Here's the robot reading, if you're curious. Maybe this is the next big thing in audio books!

And Now for Something Completely Different
The Game of Thrones has almost caught up with Zombie Turkeys and My Undead Mother-in-law with the paranormal animal craze. Check out this next picture:
Humorously speaking, zombie polar bears aren't as funny as zombie turkeys. But then, I don't think GoT aims for humor or comic relief. If they ever want to, I'm willing to license Zombie Turkeys to them for a nominal fee: one percent of their annual revenue.
Let's make this a two-way conversation! The first person that responds to this post by comment or by email (mention the title in your email), gets a free e-book of your choice, Zombie Turkeys or My Undead Mother-in-law.
No Replies