Posted On 02/12/2017 | Last Updates On 02/12/2017 | admin
Lincoln's Birthday Sale + FREE BOOK DRAWING for Zombie Turkeys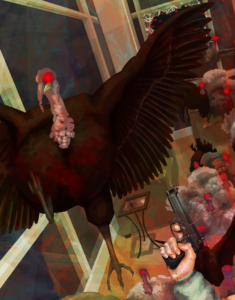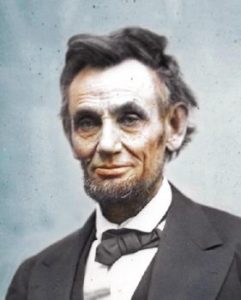 Zombie turkeys and President Lincoln? Why not? They're both in Illinois. And today is President Lincoln's birthday (February 12th). Of course, if you haven't read Zombie Turkeys you wouldn't know. Check it out on Amazon by clicking here.  Finally, there's a FREE BOOK DRAWING for a limited time.
Or, you can check out the free excerpt on this this site by clicking here.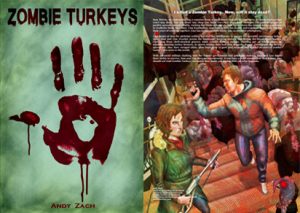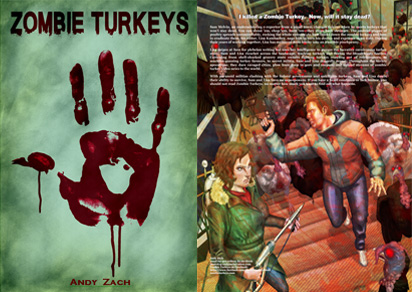 Or, better yet, you can a drawing for a FREE PAPERBACK BOOK worth $12.95 by signing up for the Zombie Turkeys newsletter.  Just click here.
But HURRY! The FREE BOOK DRAWING Doesn't Last!
How long do you have? Less time than you think. Exactly . . .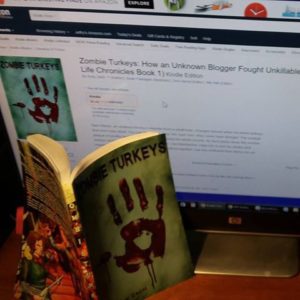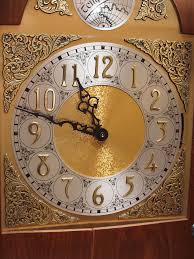 three days from now: February 12th, 7:30 PM CST.
That's 24 hours to the 13th.
Then 24 hours to the 14th.
And finally 24 hours to the 15th at 7:30 PM. The new Zombie Turkeys newsletter subscribers between now and then will be entered in the contest–and no one else!
What Is the Exact Process for Selecting the Winner of the FREE BOOK DRAWING?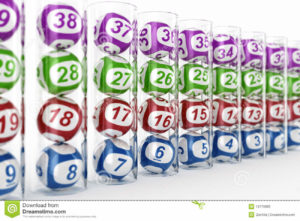 Rather, I'll use my Excel spreadsheet.
First, I'll place all the Zombie Turkeys newsletter subscribers in the spreadsheet.
| | | | |
| --- | --- | --- | --- |
| Number | email | Confirmation | Date |
| 1 | | Confirmed | 11/2/2016 |
| | | Confirmed | 11/3/2016 |
| 3 | | Confirmed | 12/5/2016 |
| 6 | | Confirmed | 12/5/2016 |
| 8 | | Confirmed | 12/13/2016 |
| 10 | | Confirmed | 1/16/2017 |
| 14 | | Confirmed | 1/24/2017 |
Note I'll only select the confirmed subscribers. When you subscribe, you'll get a confirmation email. You must click on the link to become a confirmed subscriber. If you need help subscribing, check out my newsletter blog post by clicking here.
Next, I'll randomize the number for each subscriber using the Excel RANDBETWEEN function.
Finally, I'll sort by the number column.  That'll activate the RANDBETWEEN function again. I have no idea who'll win! The top person in the list wins the book.
This is Not a Scam!
I'm not selling the email list to anyone. That would betray you, my readers. Notice how I hid your privacy by blanking out the emails in the illustration above.
Here's the final proof: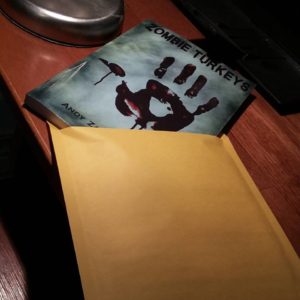 Here's an Extra Bonus!
Not everyone will win a free book. Only those who enter in the next 72 (oops, 71.5 hours).
I feel sorry for those who will enter, and not win.
But even those who don't win the book, are winners.
First, they become Zombie Turkeys subscribers. They get the latest news on author appearances, additional free excerpts, and additional book giveaways, including my Zombie Turkeys sequel, My Undead Mother-in-law.
But, even better, everyone who subscribes can have access to all these bonuses and giveaways retroactively. I'm giving away today, back issues of the newsletter, complete with all the bonuses and giveaways to ALL subscribers.
Here's a quick list of all the newsletters:
Zombie Turkeys Newsletter, Volume 1, Issue 2 – What's Been Happening Over the Holidays
The Almost Weekly, Only Comic Paranormal Animal Newsletter In Existence! (Vol. 1, Issue 3)
In the heart of winter, a zombie turkey reaches out to you . . . (Vol. 1, Issue 4)
Superbowl Edition Zombie Turkeys Newsletter Vol 1, No. – 5 Welcome to February!
Zombie Turkeys Newsletter, Volume 1, Number 6 – Valentine's Day News and Freebies
That's all for now! Andy Zach, signing off!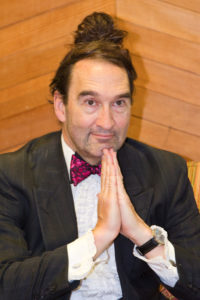 2 Replies